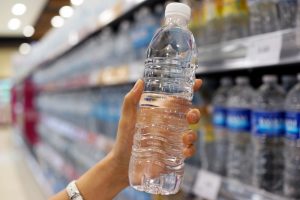 Small Bottled Water Plants are already a thriving industry in Bangladesh. The bottled water market, which is the fastest expanding category in the beverage industry, provides promising prospects for water treatment specialists to supply their consumers with a new service that is in high demand. Entrepreneurs would find the sector to be an excellent growing market to enter. As they say, the water is fine. If present trends continue, bottled water will overtake milk and coffee as the second most popular beverage after soft beverages.
The beverage marketing corporation's 2002 figures reveal a fourth consecutive year of reduction in consumption for these beverages, whereas bottled water continues to grow at a rate of 7-10 percent each year. The emergence of the Small Bottle Water Plant has been spurred by the demand for an alternative to tap water and the advent of single-serve bottled drinks. Bottled water for use in home and workplace water coolers accounted for 90% of the market a decade ago. Single-serve bottled waters now account for more than a third of the total volume of bottled water.
As a popular travel companion, a little bottle water plant has joined the ever-present cell phone. Although bottled water is a nationwide industry, possibilities for local and regional bottled water enterprises are developing. Like any other firm, you must have a strong understanding of the bottled water industry in your area.
Setup of Small Water Bottling Plant
You can have the most significant water sources and a state-of-the-art bottling factory, but if you don't know who you're selling to, you're unlikely to succeed. It would be preferable to identify your service's geographic borders, i.e.,, how much land you can reasonably anticipate to serve for a Small Bottle Water Plant in Bangladesh. Check the demographics of your selected market location to discover the population (possible customer base) and market penetration of any competitor bottled water firms that may be operating in your targeted zone.
Deep Tube Well / Any Other Source Water
Raw Water Tank
Feed Pump
Multi-grade Filter
Pressure Sand Filter
Activated Carbon Filter
Antiscalant Dosing System
Micron Filter
Multistage Pump
RO Membrane
Ozone Generator
Pure Water Tank
In-line Pump
UV Sterilizer
Absolute Filter
Filling Line
Air Conveyor
3 in 1 Filling Machine
Lamp Check
Conveyor
Label Table
Shrink Tunnel
Ink Jet Code
Shrink Machine
Steps of Water Purifying in Small Bottling Water Treatment Plants
A small bottling water treatment plant typically includes several key components for purifying and bottling water, including:
Raw water intake and pre-treatment – this includes steps such as screening, sedimentation, and filtration to remove large particles and impurities from the water source.
Reverse osmosis – this process uses semi-permeable membranes to remove dissolved minerals and other impurities from the water.
Ultraviolet (UV) disinfection – this uses UV light to kill bacteria and other microorganisms in the water.
Ozonation – this process uses ozone to disinfect the water and remove any remaining impurities.
Final filtration – typically a activated carbon filter to remove any remaining impurities, taste and odors.
Bottling & packaging – the purified water is then bottled and packaged for distribution.
Depending on the design and the water source, some additional steps might be needed.
Cost of Small Water Bottling Plant in Bangladesh
The plant's operating scope, the plant's production capacity, the origin of the plant's equipment, and the source of raw water that will be processed are all factors that influence the investment in a small bottled water plant in Bangladesh. Some individuals may consider a bottle market in a Small Bottle Water Plant situation.
The investment rate for a Small Bottle Water Plant will be higher if you want to create bottles in your scope of work; however, if you buy empty bottles from a third party, the production cost will be higher, and the profit ratio bottled water will be lower.
As a result, the ultimate selection of "Which kind Small Bottle Plant" is entirely dependent on your target market segments and financial capacity. However, it has been demonstrated that the success of a Small Bottle Water Plant in Bangladesh is reduced if the marketing channel is not properly set up, as well as if the empty bottle is outsourced. This category includes everything from a water treatment facility to a jar filling line to laboratory equipment.
Utilities include water use, electricity bills, air conditioning bills, and air compressors, among other things. Expenses for liaison: BSTI license and other government licenses in Bangladesh. Fees for consulting services: From our end, it's completely free. Construction and interior costs are determined by your needs.
Importance of Small Bottled Drinking Water in Bangladesh
In accordance with government regulations. The main benefit of bottled water is that it is suitable and safe. When traveling to work or on vacation, you never know if there will be clean and safe drinking water available at your destination or along the route, such as bottled water.
It's also incredibly easy to transport to any location.The bottled water is clean and filtered to remove any hazardous chemicals or germs, so you'll feel better and healthier. We offer the right answer for you if you are worried about the environment and do not want to install bottled water coolers. Another advantage of drinking water from a bottle is that it keeps you hydrated at all times. According to studies, a decline in bodily fluids can result in a 30% reduction in mental and physical function.
Carrying fresh water with you and sips of water on a regular basis can guarantee that you are never thirsty and that you are always performing at your best. These are some of the advantages:Bottled water's flavor: Tap water can have an odd flavor and include viruses and bacteria, such as a metallic taste created by chemical treatments.
When you drink bottled water, you should notice a significant improvement in taste and palatability. When you drink purified bottled water, you can rest certain that you are not drinking polluted water – something that is especially crucial if you are traveling to specific places overseas.
Bottled water is highly handy and safe since you can carry it with you everywhere you go and avoid having to seek for taps and cups every time you want a drink. In an emergency, if you buy bottled water, you won't have to worry as much if your water supply goes out for any reason because you'll still have water to drink.
Please contact our experts at +8801717180857 / toptechbd@yahoo.com or use our technical support form if you require any kind of assistance to set up Small Bottle Water Project or any of the concerns identified, or if you require costs for this type of package. We will contact you as soon as possible to ensure the success of your strategy.