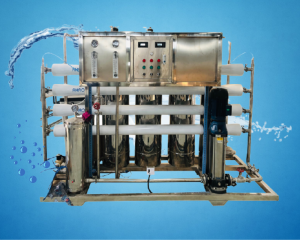 Toptech Enterprise is Bangladesh's leading RO water plant supplier, as well as a supplier of drinking water, seawater, and mineral water plants.
For industrial process applications, brackish water may be converted to clean water or used to recover salts from industrial processes using the RO water plant or reverse osmosis water plant technology. Currently, RO water plants are being used in a wide range of water projects, including jars, bottles, and batteries.
Small Bottle Water Project
Boiler Feed Water Treatment
Food and Beverage Industry
Pharmaceutical Industry
Drinking-Water Plant
Commercial Reverse Osmosis Plant
Industrial Water Treatment Plant
Residential Reverse Osmosis System
Portable Reverse Osmosis System
Heavy Duty residential Reverse Osmosis System
Jar Water Project
Polyamide thin-film composites (TFC), cellulose acetate (CA), and cellulose triacetate (CTA) are all typical membrane materials used in reverse osmosis membrane, which is made of membrane material that is spiral coiled around a tube or hollow fibers bound together. Cellophane-like membranes separate pure water from polluted water in the reverse osmosis process. Purified water flows from the concentrated side to the dilute side of the membrane while the rejected pollutants are washed away in the rejected water. RO is a kind of reverse osmosis (RO).
A system's performance is affected by parameters such as membrane type, flow control, feed water quality, temperature, and pressure. Also, only a portion of the water entering the unit is usable; this is referred to as the percent recovery. The elements indicated above have an impact on this. To guarantee optimal performance, reverse osmosis systems must be carefully maintained, with any fouling needing cleaning and optimized for the production of water. Biocides may be necessary, and the sort of biocide used will be determined by the membrane type; alternatively, additional filters may be required to remove chlorine from water in order to protect the membranes' life.